Have you set a goal to maintain a healthy work life balance, but just can't seem to follow thru? Is work standing in the way of your happiness? If yes, where do you go to get help for work life balance when you are failing at it?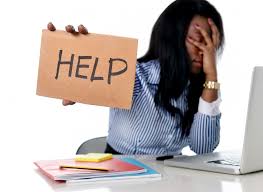 Often times, our actions don't match the plans we formulate nor the outcomes we desire. We set goals and typically start off great for about a couple weeks or so and then slowly begin to move back towards bad habits. It's quite interesting how we are gung-ho initially and put our best foot forward then stuff gets in the way. We lose momentum and the plans gets derailed. Think about it, you probably can pinpoint just when the train went off the tracks. When this happens, you start wondering if this is temporary imbalance or has your work life balance fully regressed. It feels like an out-of-body experience because it is so contrary to what you have imagined. Quite frankly, it is disappointing and sucks the energy out of you. What can you do about it? What happens when it seems your best just isn't working any longer? For this dilemma, this is exactly what you can do. It is an ideal time to seek help to maintain work-life balance because at this point, you have to fight to move forward and failure isn't an option.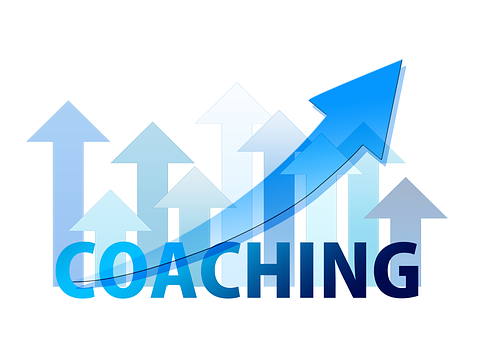 If you've lost momentum, and your actions doesn't match your vision, consider hiring a life coach to get back on track. Getting someone who specializes in getting successful results like a life coach is your best next step. So before you give up, give this a try.
You may have heard about life coaching but do not know exactly what that is. Read on to find out more about it, the difference between coaching and counseling, and the benefits of coaching services.
What Life Coaching is:
In short, a life coach is an accountability partner that provides sound and unbiased guidance to assist an individual in successfully achieving a desired outcome. A coach may assist with creating and executing strategies for any area of life, personal or business. A coach supports an individual through discovery process to generate solutions that will lead to desired outcome; then works with the individual to accomplish those various objectives. The premise that underlies coaching, unlike counseling, is that nothing is wrong with the individual. Each individual is capable of discovering what they truly want and generating their own solutions; however, individuals often benefit from coaching techniques during discovery and to help stick to the game plan.
A coach focuses primarily on execution, i.e. assisting individuals with taking action and follow-thru with tasks that the individuals have formulated. Again, the coach doesn't do the work, but provide guidance, tools, skills/habits development, and encouragement to achieve those desires. The process of coaching naturally generates the motivation and courage to get desired outcome and not settle for anything less. Coaching is not the same as counseling or mentoring as you will read in the next section, What Coaching is Not.
Most people are exposed to coaching in sports. The life coach in business and personal areas is very similar in that the mission is to help the client win in a particular area of life. Think of the most successful or highly paid people in any profession. They have at least one coach and most of them have had several. Whether athlete, entertainer, motivational speakers, business moguls, they have been coached through various challenges and readily seek specialists to grow in areas they need to address. Coaching is not just for the rich and famous. It applies to all professions and all economic classes. It applies to corporate America, blue collar, and entrepreneurial professions. In many employment professions, the managers and supervisors are being given the responsibility to coach employees. Unfortunately, they are not typically trained to do it effectively. Coaching is readily accepted in the workplace and has emerged as the better response to getting successful results. In addition, it is affordable and is far less expensive than therapy.
In summary, coaching gives you the extra support to move forward. It helps you get to your next best level. It can be ongoing, intermittent, or on an as needed basis. Services may be provided online, over the phone, or at a local office. It is very common to have different coaches depending on specific area or specific challenge you are tackling.
What Life Coaching is not:
Life coaching is not counseling or therapy, and it is not mentoring. A counselor is a psychologist that looks at an individual's past to seek healing for a root cause that may be at the source of the individual's problem. Counselors work with individuals over a period to fix a problem. On the other hand, coaching is not about healing the past. It is not dealing with a person as if they are broken. Coaching is about dealing with the present mindset and circumstances to make adjustments to get to the next level. Coaches provide insight and tools to help an individual see things differently or try new approach.
Counseling is about fixing the person and thus it is far more expensive  as it could also lead to medication being prescribed for the serious issues. In coaching, the approach is not to fix people as if they are broken but to enhance their perspective, skills, or habits.
Coaching often gets confused with mentoring. A mentor is someone you seek advice from and with whom you usually want to form a personal and long term relationship. A mentor may already be successful in the area of interest and could tell the individual specifically what they need to do based on their experience. They may even network for the individual. On the contrary, coaches do not give advice and will not do the work for the individual. Again, as mentioned above, the coach is just the accountability partner that provide guidance, a sounding board, and follow-up on actions they have subscribed to themselves. They work to  bring out the best in the individual.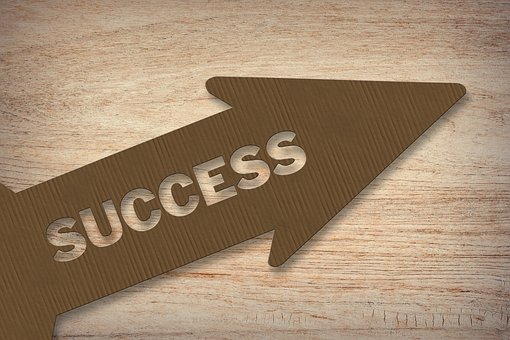 Benefits of Life Coaching:
Success is the one word to sum up the benefit of coaching. Below are the most common reasons an individual would benefit from coach. Be open to hiring a life coach if you need help…
to get to the next level
to uncover true desires
to create a plan
to tweak plans for more efficiency or productivity
to stay focus on outcome
to be more decisive
to manage time
to remove the roadblocks or limiting beliefs that may be hindering you
to provide the motivation to move forward
to step out of comfort zone
One other important benefit that is worth highlighting that I consistently hear from coaching clients is that coaching provides the sense of not being alone. Whether it is trying something new, facing nerve-wracking challenges, tackling a major transition in life, having a coach as an accountability partner boost confidence.
So bottom line, if you are struggling with your goals with work-life balance, or any other area for that matter, increase your chance of achieving success faster by contacting a life coach. Right now, you may be a little stuck or spinning in circles, with assistance, you can win.
Please leave a comment below if you have feedback and if this article was helpful.
As a certified life coach, I can provide you additional information. Feel free to contact me or email me directly at claudette@youworktoomuch.com.