I must admit that I am guilty of using the word workaholic out of context. I will quickly accuse someone of being a workaholic because they spend long hours at work knowing that they do not necessarily fit the scientific definition. In fact, it is a pretty popular thing to do to poke fun at the amount of time we spend working or thinking about work.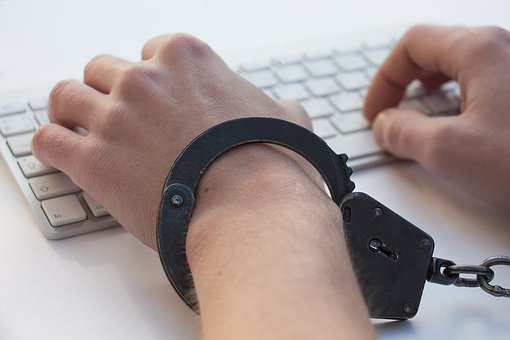 I have a friend who works about 50 hours per week and declares she is not a workaholic. She and I often debate about whether she is a workaholic or just a hard worker. The National average for American workers is 47 hours per week. Would't this alone qualify her for being a workaholic? Many people would say yes, but the differences between a workaholic and a hard worker is not just based on the amount of hours someone works. In fact, that is not a significant difference factor at all as both of these groups of people work long hours.
So what exactly is a workaholic? The following are definitions of workaholic that are found in various versions of various dictionaries. A workaholic is a person who:
"…compulsively works hard and long hours"
"…works compulsively at the expense of other pursuits"
"…chooses to work a lot"
"…is always working, thinking about work, etc…"
"…obsessively addicted to work"
"…works far beyond what is reasonably expected of the worker"
"…persistently think of work off hours"
"…has a compulsive and unrelenting need to work"
As you can see by the definitions above, the most common characteristic of workaholics which distinguish them from the hard worker is the obsession and addiction nature. Their work obsession tend to cause them to be isolated from family and friends emotionally. Even off hours, they tend to think of work assignments, all the stuff that need to be done at work, and the pressures of work. They just can't seem to turn work off. They are usually performance focused, often multitasking, perhaps perfectionists, and simply feel a need to over commit. If you look carefully though, they are frazzled, impatient, tense, anxious, and often show other visible signs of work overload. Yes, these are the people who come to work extra early, may work and eat through lunch, and then stay extra late. They secretly look forward to working on weekends.
As stated earlier, it is very interesting to find that the amount of hours worked between the workaholics and hard workers, are not significantly different. But what is considerably different is the state of mind and outcomes from working long hours. The negative outcome of workaholic shows up as an obsessive nature, whereas for a hard worker, the positive outcome of long hours shows up as dedication.
The hard workers know how to turn off work when it begins to interfere with other life commitments. A hard worker is emotionally present for family, friends and fun when they leave work. They may experience occasional times of working long hours or being absorbed in their work, but it is only for a specific assignment or unexpected deadline. At the same time, they will counterbalance that period of long work days with days off or breaks throughout the day, healthy eating, or effective delegation/assistance.
The fact is, there is a small number of people who are truly workaholics and a much larger number that are hard workers; however, there is a very large number of hard workers who behave like a workaholic. This hybrid group is guilty of working hours far beyond what is reasonably expected and working hours at the expense of other pursuits.  Frankly, they just lack work-life balance. For those who fall in this group, they are in jeopardy of long term impacts of stress and burnout just as the workaholics are. Making a commitment to life balance is a fundamental solution for all three groups. If you fall into the workaholic category, however, I strongly suggest that you seek professional life coaching services or counseling to deal with the addiction.
Please comment below. I would love to hear your opinion about this topic.