What the heck does it mean to Work Smarter, Not Harder?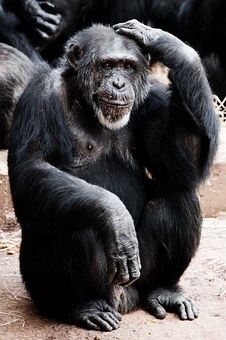 This phrase has always puzzled me. For most of my life I have  been taught to work hard. It was emphasized in every aspect of society, especially the education system, how hard work pays off.   If you ask most successful people about success, most would hail hard work as the biggest contributor to their success.  Furthermore, it was the social norm to be rewarded for hard work. The best employees were promoted for their hard work. It was thought to be the only way to get ahead in life, i.e. out work your competitors, and work, work, work. Has that changed and is so, when did it all change?
I would say in the past couple decades, the tables have flipped and hard work is not as precious as it once was. It appears it has been replaced by smart work.  Has hard work really been thrown away as a staple in society? Work smarter, not harder tends to imply just that.
This cliché, Work smarter, not harder, grew legs throughout the transition through the generations, from baby boomers generation to Generation X to the Millennials.  As technology and social networking expanded so did mindset about smart work. Basically, easy, quick, and simple began to squeezed out Hard. The undercurrent behind this movement was people wanting more time to spend with family and do the fun things that matter outside of working so much. The desire for work flexibility and work-life balance became forefront in this shift. This cliché became a mantra and reminder of this movement.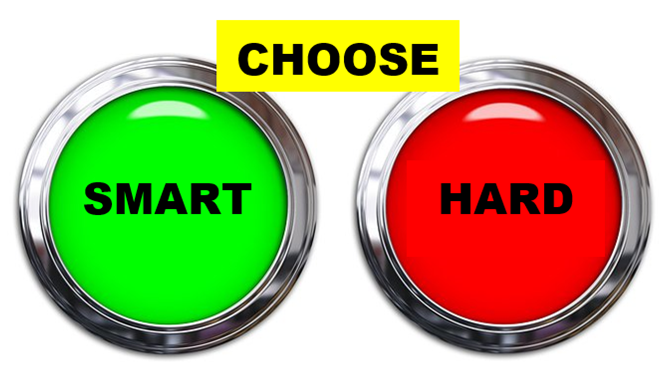 Below are 25 examples that collectively define smart work by contrasting it to stereotypical thoughts about hard work (Smart vs. Hard):
Precision

vs.

Brut force
Continuous improvement mindset

vs.

Status quo mindset
Innovative

vs.

Repetitive
Figure it out

vs.

Stick to what you know
Wise

vs.

Intelligent
Analytical thinker

vs.

Order taker
Do important things first

vs.

First in – first out
Ask for forgiveness

vs.

Wait for permission
Self leadership

vs.

Hierarchical leadership roles
Embrace change

vs.

Resist change
Seek to learn

vs.

Wait to be told
Have a scheduled finish time

vs.

working until finished
Relaxed

vs.

Anxiety
Fun

vs.

Uptight
Resourceful

vs.

Narrow minded
Team

vs.

Independent
Know the goal

vs.

Do everything
Sound judgement

vs.

Nit picky
Manage time

vs.

Ignore time
Focused Thought

vs.

Multi-tasking
Accepting

vs.

Judgmental
Life Balance

vs.

Overworked
Result oriented

vs.

Time oriented
Try something new

vs.

Accepting inefficiency
Declutter

vs.

Holding on for the raining day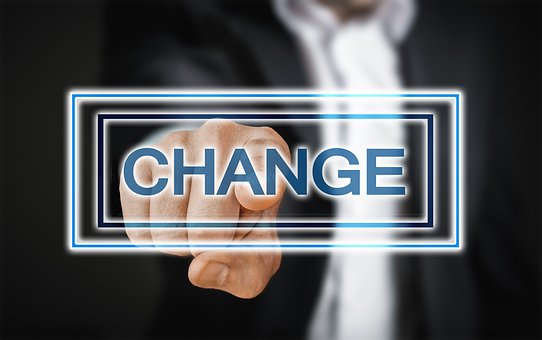 To sum all of this up, use your smarts to find the easiest way to complete your task with quality so you will have time for the things you really want to do.  Easy and simple are not to be avoided; expect them. Accept challenges and get help to execute those things that seem hard.  Take action by reevaluating your routine and take a smarter approach to making change.  It is the smallest changes that will ignite a  continuous state of positive habit and happiness.