Have you ever wondered to yourself, "am I working too much?" Or perhaps you have asked other people, "do I work too much?"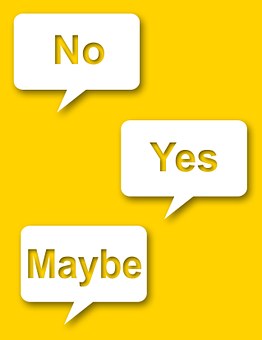 Is it hard to admit that you may be spending too much time focused on work? Well the answer to those questions may be easier to answer after reading about all the danger, hidden, and surefire signs you are working too much.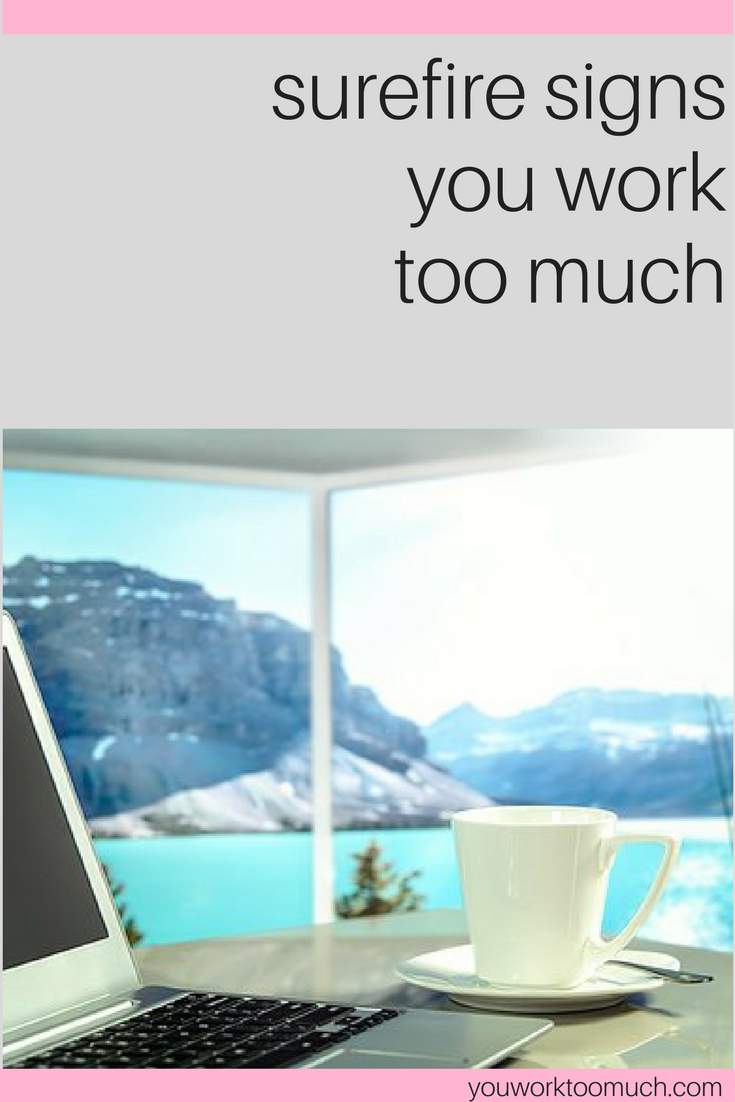 SURE Fire Signs
When I observe people in the workplace, there are several who are hands down workaholics or work far too much, no if's and's or but's about it; they are work fanatics. They present most of the obvious tell-tale signs of working too much such as:
They get to the office long before others.
They leave the workplace long after most employees.
They often sign on after hours.
They sign on weekends to prepare for the next week.
They complain about taking vacation days because it will put them behind.
They volunteer to take on work that others should be doing.
They often mention how they are so busy.
They won't tell there supervisor No.
Their work schedule is slammed.
They attend lots of meetings.
They eat at their desks
Everyone around them are concerned about how much they work.
I would suspect that many of these may not describe you if you are questioning whether you fall into the category of working too much. They are the obvious signs that there is work imbalance. But what are those not so obvious signs that you may be overlooking.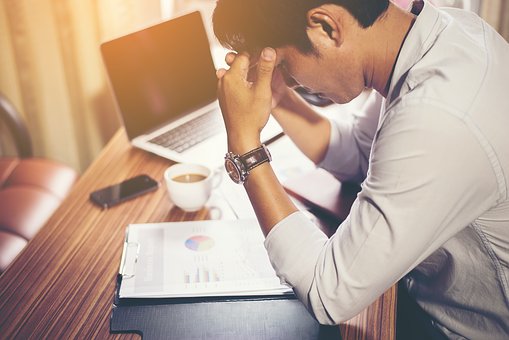 HIDDEN Signs
Here are some things to look out for and if any of the statements below apply to you, take pause and consider you may need to curtail some of your work activity:
I miss work when I'm away from the office
I spend a lot time thinking and preparing for future work events while tuning out the present.
I put work first often and minimize celebrations at office or at home.
Work is often the topic of my discussions
I use work as an escape from personal matters or grief
I put more thought, time and energy into my work than I do my relationships
I am sole provider and always anxious about losing my job
It is hard for me to relax when I'm not working
I am a perfectionist
I get impatient when I have to wait for others
I don't trust others to back me up or do the job as good as I do
I always seem to be in a hurry and racing against the clock
It's easier for me to do things than to show others how to do them
I stay busy and keep my hands in many fires
I find myself multitasking and doing two or three things at one time
I work as if the company will crumble without me
I often go over other's work to correct or improve it
I am very good at my job
Everyone is busy so I step in to handle the extra tasks
DANGER Signs
You see, I can't impress on you enough that it is not just about the time you spend in the office. If the statements above wasn't enough, here are the more serious red flags to watch out for:
Work is preventing me from sleeping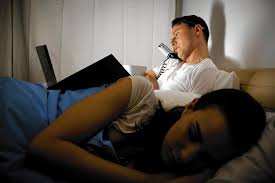 All I want to do is work when I have down time
I am scatterbrained
My Family ignores me
My family is too needy
My eyes are tired
I go to bed thinking about work
I wake up thinking about work
I have bouts of insomnia
My spouse and children have stopped asking me to attend events
My older children admonish the younger ones to prevent them from disturbing me
My family is surprised when I am available
My family makes concessions for me and pushes me to work
I miss medical appointments when I get busy at work
I don't have any friends I want to call just to hang out
I catch up on work or make my work week easier by working on days off
I am not disciplined with eating habits
I am sitting for long periods of time without breaks
I am under a lot of stress
If you are still uncertain after this laundry list of items whether you work too much or whether you can benefit from work-life balance techniques, try doing a pulse check. Ask your family and friends what they think; be sure you are prepared to accept the answer. Unless you are delusional, I think you know the answer. But to state it clearly, if your work is interfering with your health, sleep, family or other areas of your life, then you are working too much. This is not science and you really don't need a quiz to point it out. There are serious consequences for ignoring the signs.
If you would like to change that, there are some small things you can do immediately. In the short term, you can schedule breaks throughout the day. Schedule time for self-care and to treat yourself. Also be cognitive of boundaries and don't take on additional work activities unnecessarily.
To effect change for the long term, sign up for free 12 week Life Balance Challenge that focuses on concrete steps to take to create life balance.  Click here to request additional information or register. You can start the challenge at anytime at no cost.
So what was the verdict, are you working too much? Please leave a comment below. Are you showing signs of workaholic? Are you happy with amount of time you spend at primary job? What was the red flag that made you realize it was time to change? I would love to hear from you particularly if anything in this post describes you.